John Alex MacDonald (J. A. MacDonald; McDonald)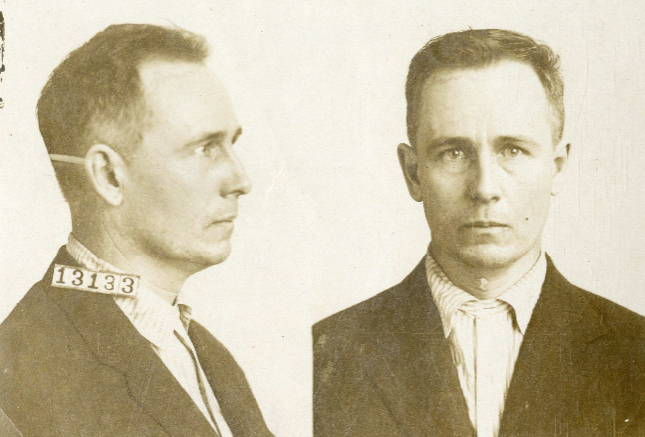 Editor of the IWW's newspaper The Industrial Worker in Seattle from June 1916 to July 1918; active in defense of IWW members on trial following the Everett Massacre. Defendant at federal IWW trial 1917-1918; sentenced to ten years. His wife Kate edited the Industrial Worker, for which she had been the bookkeeper, during the trial. 1923 his sentence commuted on the condition of his deportation to Canada. In Canada, continued organizing for the IWW and writing for American IWW publications until at least 1926; led 1925 effort to organize Canadian agricultural workers, along with fellow deported IWW member Sam Scarlett. He should not be confused with the Communist Party of Canada organizer of the same name; MacDonald believed "a political revolution had occurred in Russia, but that any industrial revolution other than from feudalism to capitalism was unthinkable…[I]ndustrial communism must not come from the top but from the bottom, changing the foundations of society and consequently its superstructure, and destroying the state, of necessity an instrument of class rule." Or, as he put it elsewhere, "a proletarian revolution is possible in a nation of smokestacks but it can not occur in a nation of haystacks" (see Industrial Pioneer, May 1925 and May 1926).
FBI file OG 8000-41990
See also: Industrial Workers of the World Collection, Walter P. Reuther Library, Wayne State University; Stephen M. Kohn, American Political Prisoners: Prosecutions under the Espionage and Sedition Acts; Heather Mayer, Beyond the Rebel Girl: Women and the Industrial Workers of the World in the Pacific Northwest, 1905-1924; James Sullivan, "Reviewing the 1925 Harvest Drive," Industrial Pioneer November 1925; J. A. McDonald [sic], "Training for Freedom," Industrial Pioneer, March 1926; J. A. MacDonald, "The Reforging of Russia," Industrial Pioneer, May 1925.
Samuel Mackway
Deported to Russia, January 22, 1921. No further information found.
Included on list of deported radicals in INS file 54325/36G
Victor Macur
Born Vilna, Russia, 1887 (present-day Lithuania). Polish. Laborer. Migrated to US 1912. 1919 joined Russian Branch No. 3 of the Socialist Party of America in August 1919, which subsequently transferred into the Communist Party of America. Arrested during the second Palmer Raids, January 1920. "Voluntarily departed" to Poland via Canada, October 16, 1920.
INS file 54859/984; FBI file OG 387500
Nils Madsen (Nels; Madison)
Born 1886, Drammen, Norway. Laborer; union organizer. Migrated to US 1904. 1912 joined IWW; became General Organizer for the Lumber Workers' Industrial Union No. 500 circa 1916; arrested multiple times in connection with IWW organizing. Arrested March 26, 1918, in St. Maries, Idaho under state "criminal syndicalism" law. Deported November 4, 1918. 1918-1919 lectured throughout Norway on conditions in the US and cofounded the "Norwegian-American Defense Committee" to raise money for imprisoned IWW members. May be the same Nels Madsen who, by 1922, had become an organizer for the Norske Arbeiderpartiet (Norwegian Labour Party) and led its Norges Røde Speiderforbund (Norwegian Red Scout Federation, NRS), an attempt to create a radical alternative to the international Scout movement, but in the Labour Party's 1925 split sided with the expelled pro-Communist faction connected to the publication Mot Dag and most of the NRS organizations followed him, only to collapse in 1926.
INS file 54379/199
See also: "Norwegian Workers Come to the Aid of the I. W. W.," One Big Union Monthly, March 1, 1919; Terje Halvorsen, Partiets salt : AUFs historie; Sondre Ljoså, "'Etter beste evne at alltid være en god kamerat': Speiderarbeid i arbeiderbevegelsen på 1920-tallet," Arbeiderhistorie (2007)
Piotr Mager (Петр Магер; Peter Magyar)
Born 1891, Russia. Metalworker. Migrated to US 1913. Wife in Russia. Joined the Union of Russian Workers in Youngstown, Ohio circa 1915. Arrested August 1919, then again during the first Palmer Raids, November 1919. Deported on the Buford. Subsequent activities unknown.
INS file 54709/498
Ivan Maiboroda (Иван Майборода; John)
Deported to Russia January 22, 1921. No further information found.
Included on list of deported radicals in INS file 54325/36G
Vinko Majetic
Deported to Croatia, September 1, 1920. No further information found.
Included on list of deported radicals in INS file 54325/36G
Lavrenti Makarevich (Лаврентий Макаревич; Lawrence Makarvitch)
Born 1894, Grodno, Russia (present-day Belarus). 1914 migrated to Canada; 1915 migrated from there to US. Joined the Union of Russian Workers in Bridgeport, Connecticut. Arrested during the first Palmer Raids, November 1919. According to INS file, he was deported January 22, 1921; however, a Department of Justice agent reported that Makarevich attended a June 4, 1922 conference of the URW in New Haven as a delegate of that city's Russian Progressive Organization. His wife, Sophie Babitz, was living with her parents in Connecticut "and does not desire to have anything more to do with him." Unclear if he was deported and returned, was never deported, or was deported and the DoJ report was in error.
INS file 54709/399